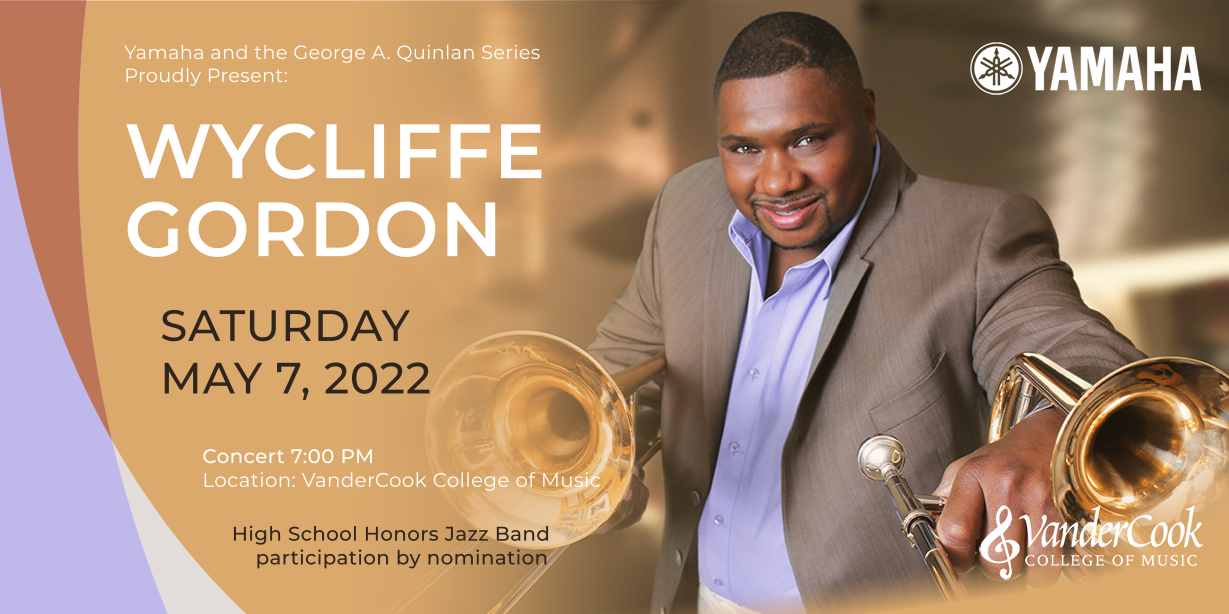 On Saturday, May 7, 2022, VanderCook College of Music will be welcoming Yamaha artist Wycliffe Gordon for a swinging celebration! Performing ensembles are set to include the VanderCook jazz band, an alumni jazz band, our One City "Louis Armstrong" 7th/8th-grade jazz band, and an invitational high school honors jazz band (participation by nomination, see form below).
The concert portion of this event is FREE for all attendees.
High school students attending the all-day event (participation by nomination, see form below) will participate in:
Sectionals

Rehearsal & Masterclass with Wycliffe Gordon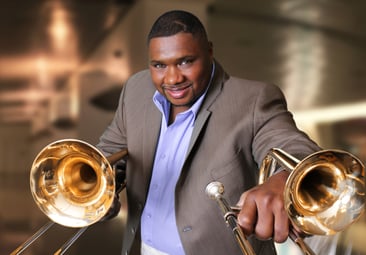 Biography
Wycliffe Gordon experiences an impressive career touring the world performing to great acclaim from audiences and critics alike. Jazz Journalists Association named him 2020 "Trombonist of the Year" for the record-breaking 13th time, and he's topped Downbeat Critics Poll for "Best Trombone" again for an unprecedented six times (2020, 2018, 2016, 2014, 2013 & 2012). Last year he was the recipient of the "Louie Award", the International Trombone Award, and the Satchmo Award, among others. Wycliffe is a prolific recording artist and is extremely popular for his unmatched signature sound, plunger technique and unique vocals. He can be heard on hundreds of recordings, soundtracks, live DVDs, and documentaries. In addition to an exceptionally successful solo career, Gordon tours regularly leading his quintet, headlining at legendary jazz venues and performing arts centers throughout the world. He is commissioned frequently and has an extensive catalog of original compositions that span the various timbres of jazz and chamber music. Musicians and ensembles of every caliber perform his music throughout the world and his arrangement of the theme song to NPR's "All Things Considered" is heard daily across the globe. Gordon is a former veteran member of the Wynton Marsalis Septet, the Lincoln Center Jazz Orchestra, and has been a featured guest artist on Billy Taylor's "Jazz at the Kennedy Center" Series. Gordon is also one of America's most persuasive and committed music educators and serves as Director of Jazz Studies at Augusta University in Augusta, GA. Wycliffe Gordon is a Yamaha Performing Artist and has his own line of Wycliffe Gordon Pro Signature Mouthpieces by Pickett Brass.
Visit www.wycliffegordon.com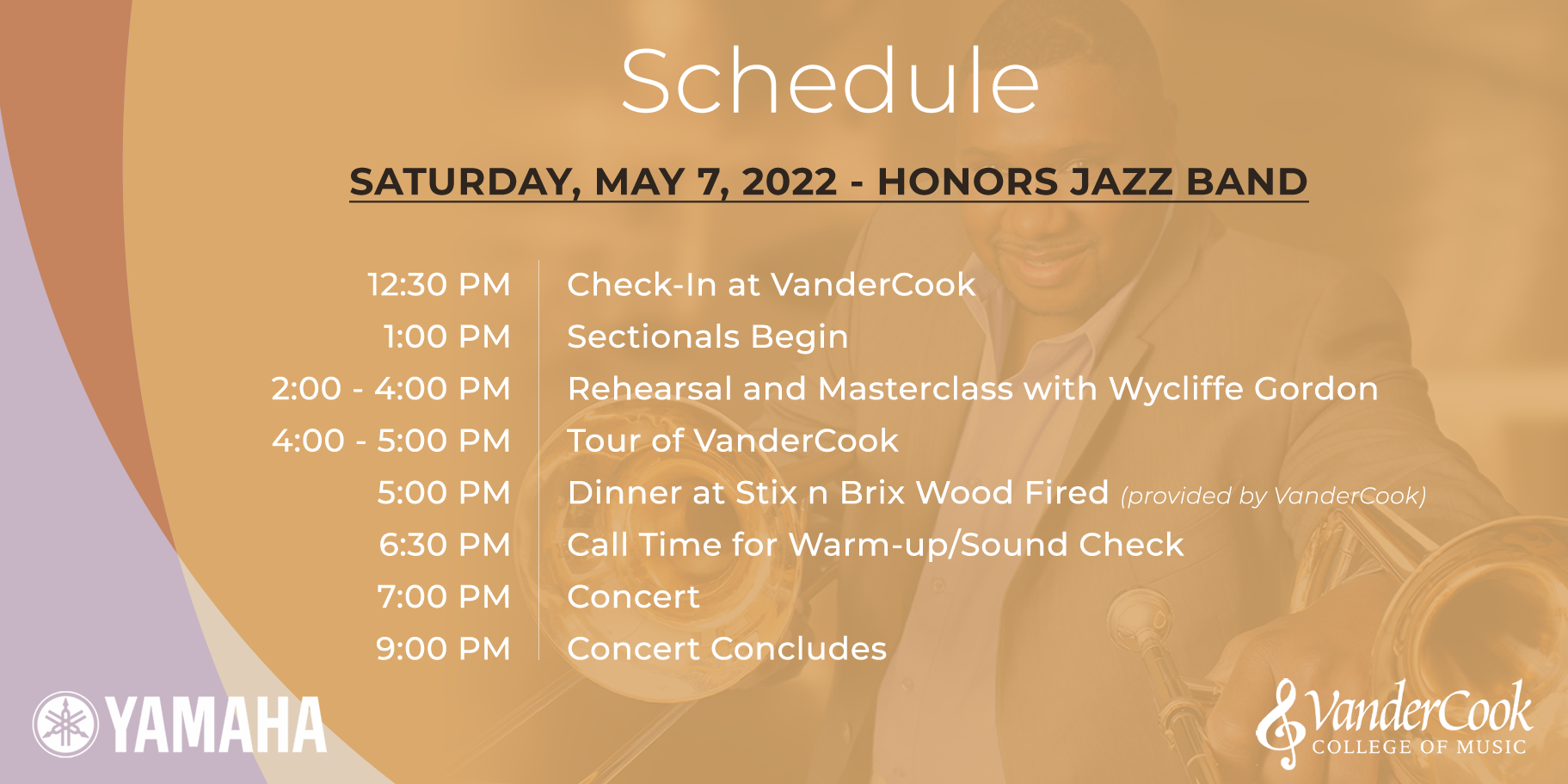 Listen to Wycliffe Gordon
Location



3125 S. Federal St. Chicago IL, 60616