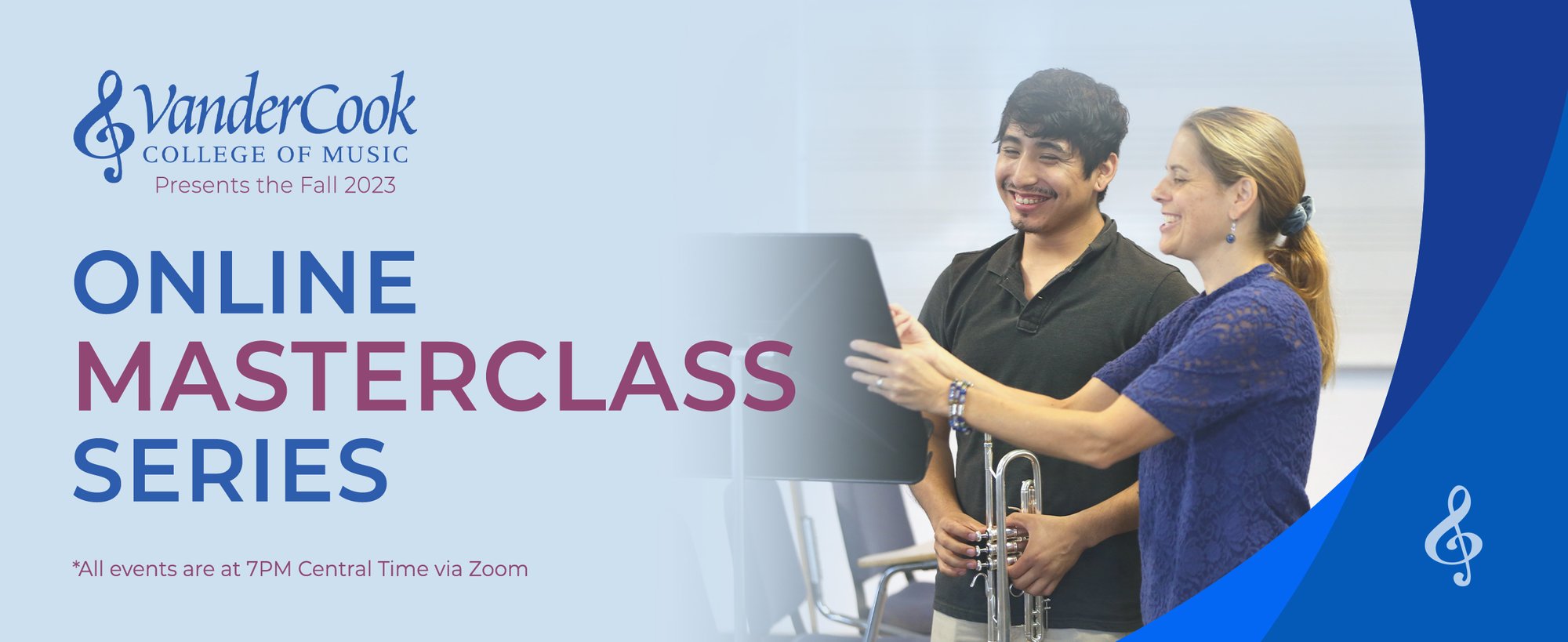 FREE Online Masterclass Series
Join our amazing faculty for the VanderCook College of Music 2023-24 Online Masterclass Series! Students and educators will have the opportunity to learn a variety of instrumental and vocal techniques and acquire skills that will assist in their pursuit of excellence as a performer and/or educator.
Register today by clicking on the links below!
*All events are at 7 PM Central Time via Zoom. Register today by clicking on the masterclasses below!
Thursday, September 14, 2023

Breathe and Blow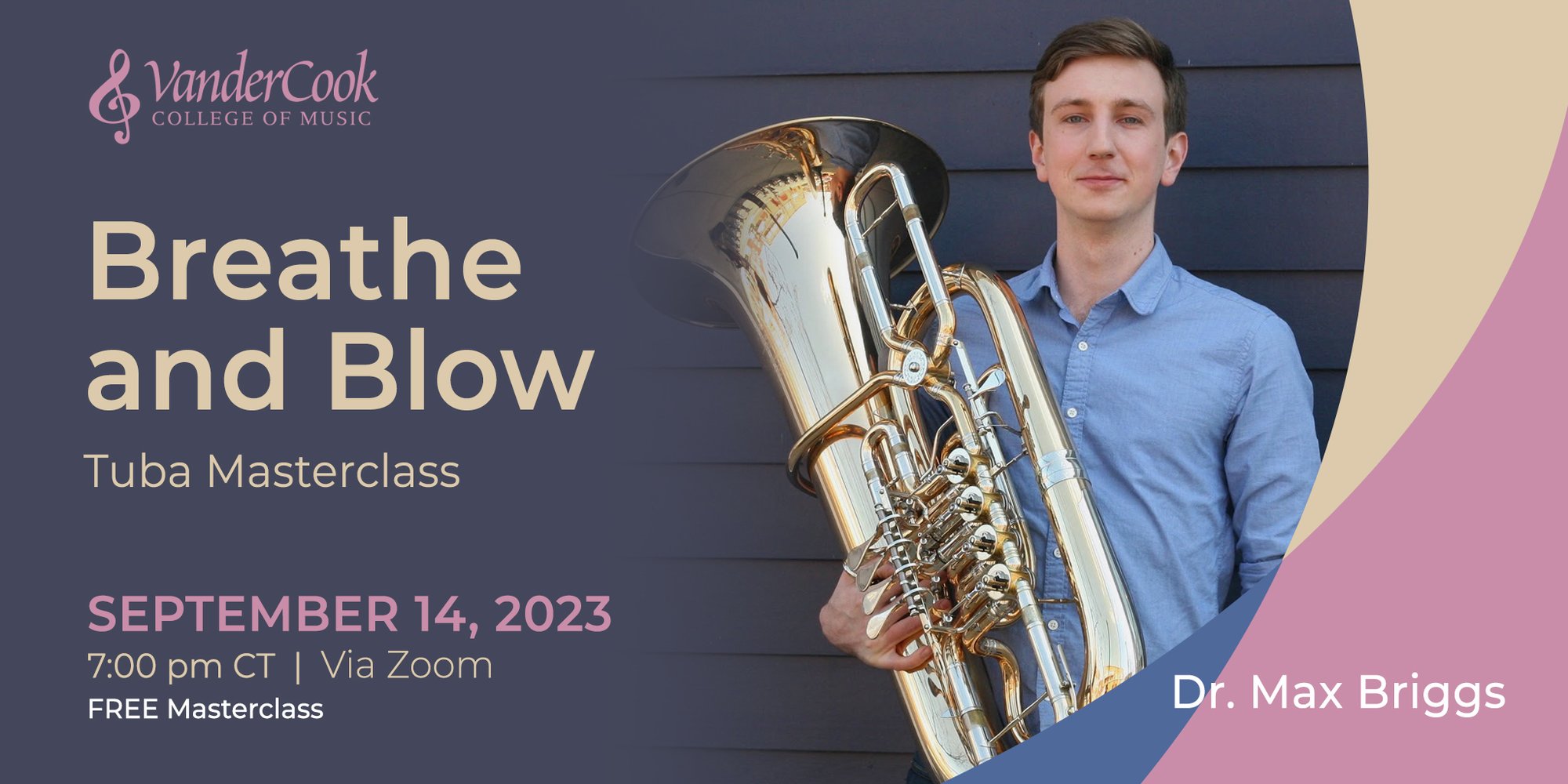 Dr. Briggs will focus on the efficient use of air to produce a beautiful tone in all ranges. Attendees will learn slow breathing, quick breathing, and how to use their air as the primary energy of their sound.
Thursday, September 21, 2023

Breathing 101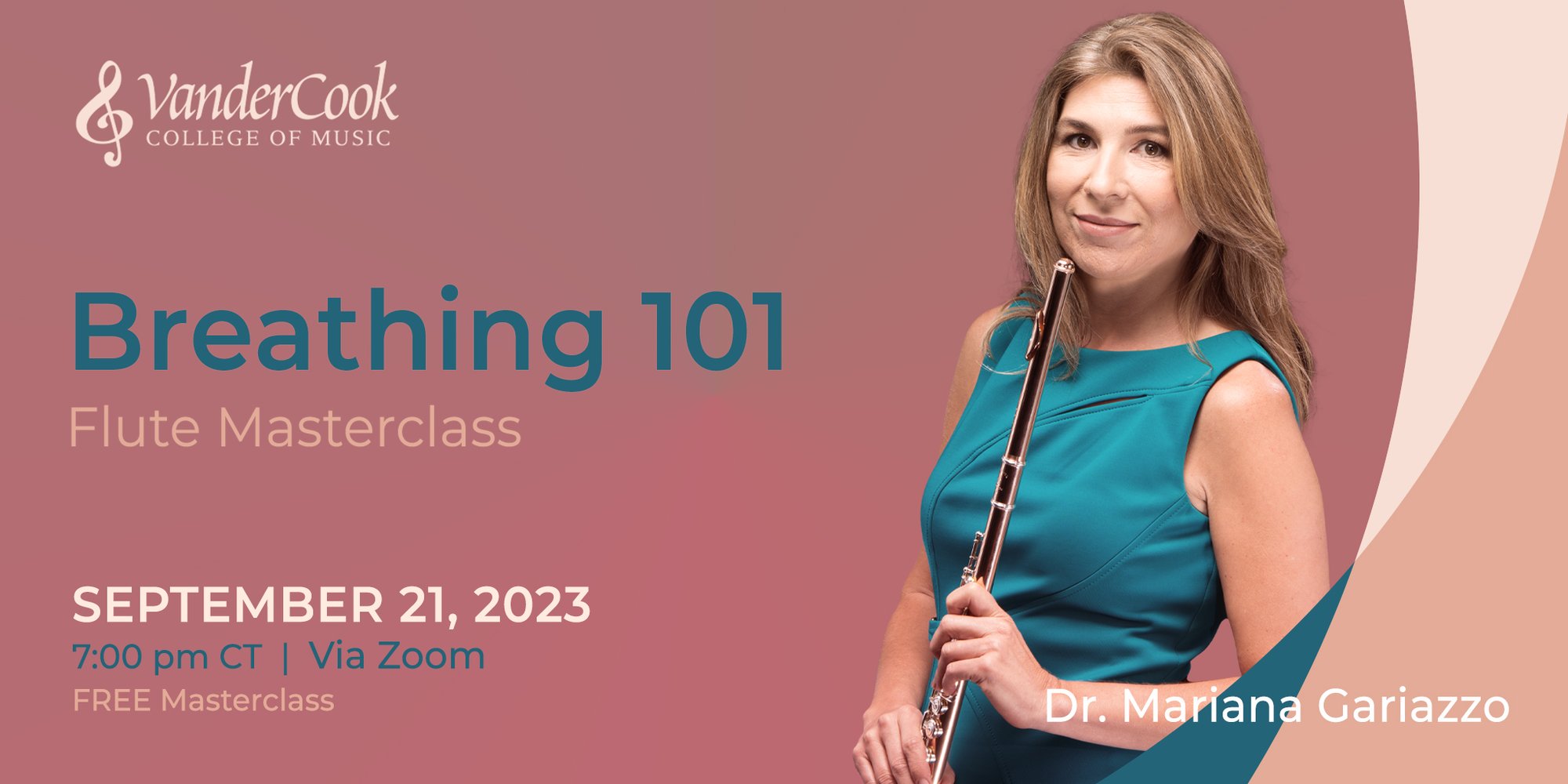 How does breathing relate to embouchure formation and tone production on the flute? Air is the raw material; it conditions our musical expression and every aspect of our music-making, from tone, technique, to articulation. This masterclass explores the structure and movement of breathing, providing practical exercises to improve body awareness and function. Optimal for flutists of all skill levels and every musician curious about air.
Thursday, October 12, 2023

Good Practice Habits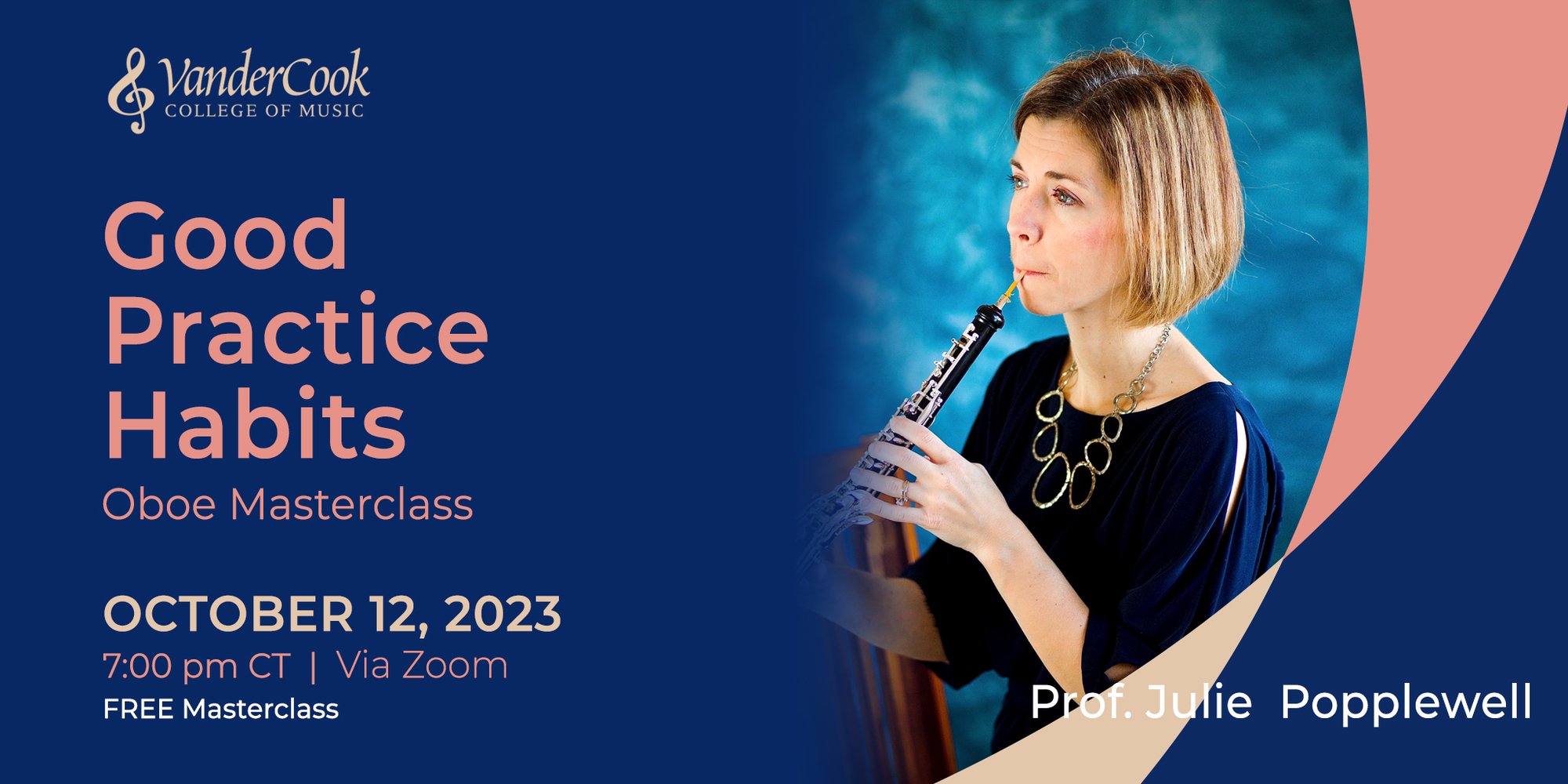 Professor Popplewell will discuss warm-ups, strategizing a plan for your practice sessions, and consistently creating goals for yourself.
Tuesday, October 17, 2023

With the Blues, You Can't Lose!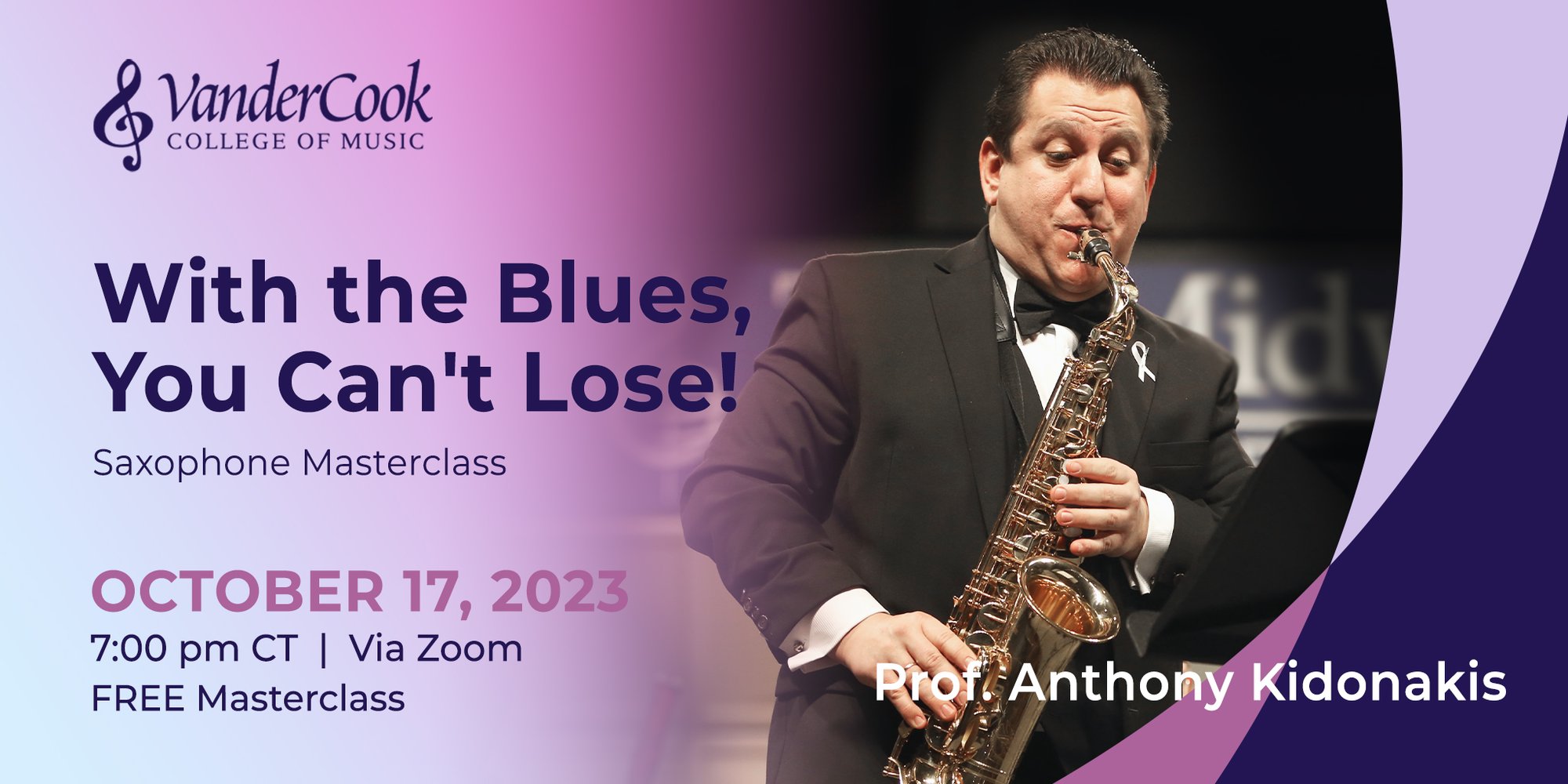 The sound, feeling, and essence of the blues is at the heart of jazz. Learn how to play over a simple blues progression, add chord substitutions, and apply the concepts and vocabulary to other standard tunes and song forms. This class will be especially helpful to students at beginning and intermediate levels of improvisation and to teachers of all levels. Bring instruments, staff paper, a pencil, and your soul!
Thursday, October 26, 2023


Essential Guitar Techniques for Classical and Finger-style Players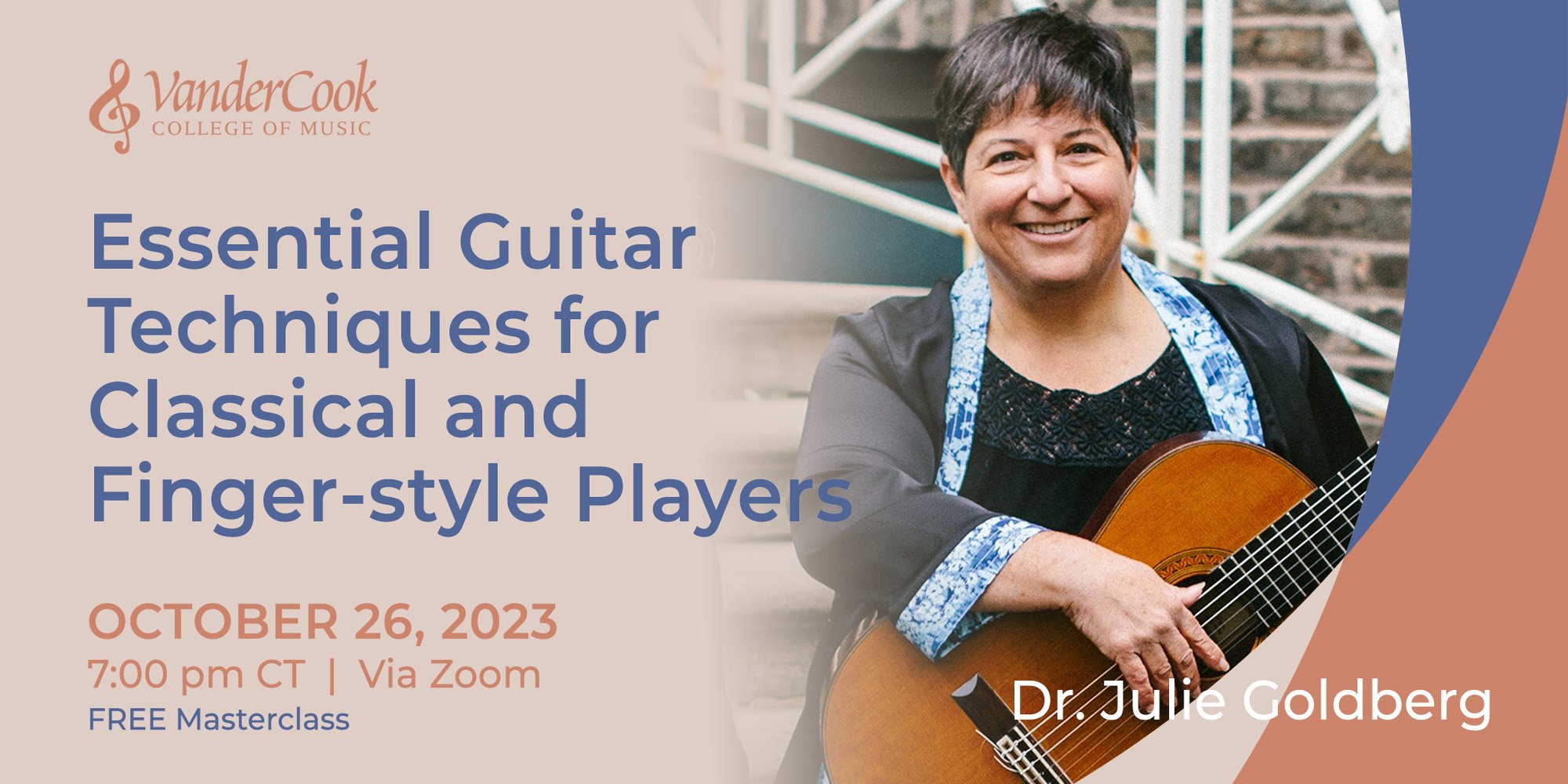 Bring your guitar playing to the next level by adding these technique building exercises to your daily practice. We will work on finger coordination, speed, arpeggios, slurs, and apply these specific techniques to guitar repertoire and tunes. Bring your guitar and be ready to play!
Wednesday, November 15, 2023


Strategies for Coping with Performance Anxiety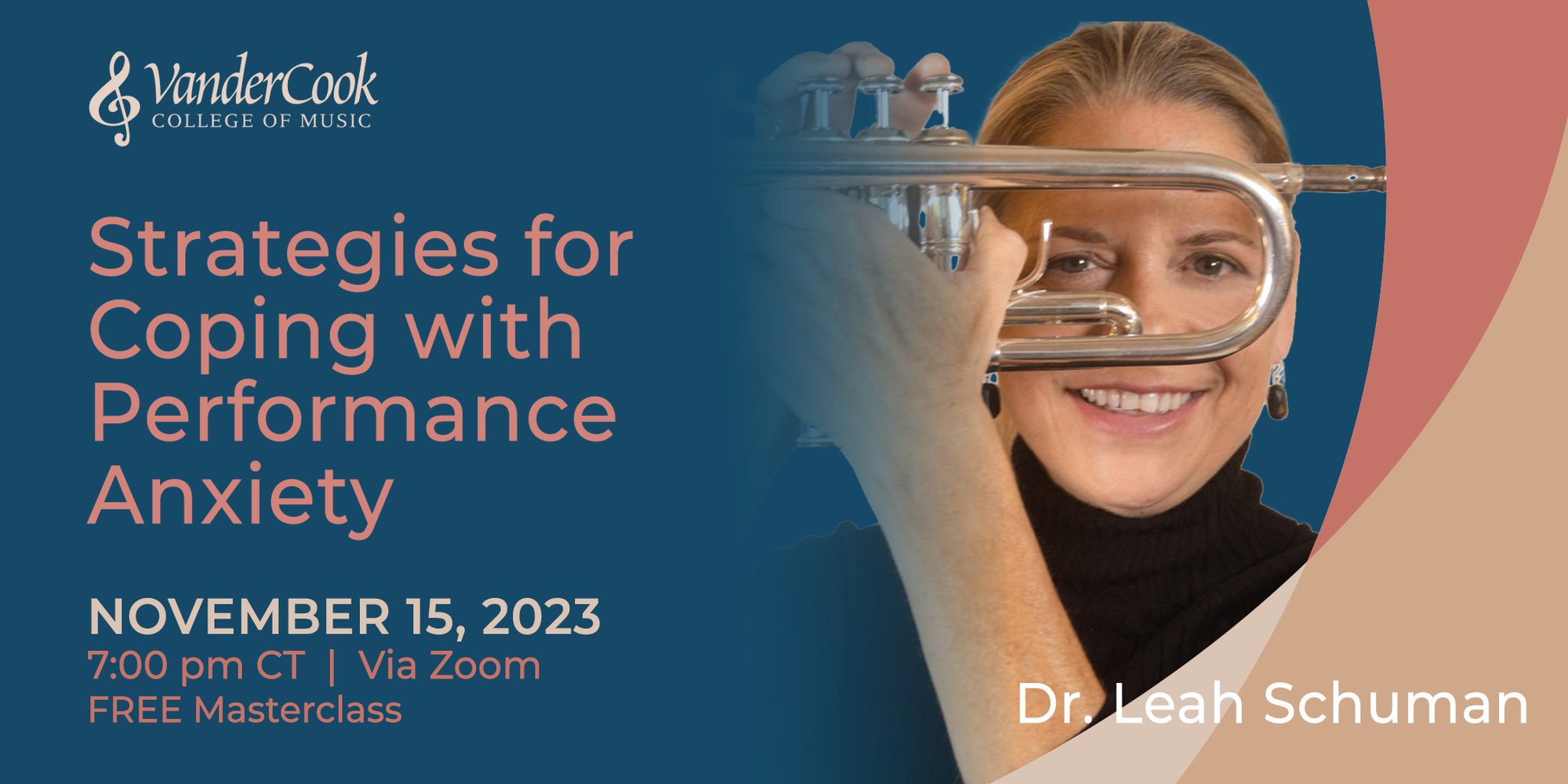 Dr. Schuman will describe why the mind and body react to performing & teach strategies to help you overcome performance anxiety. ALL instruments, ages, and levels of experience are welcome to join.